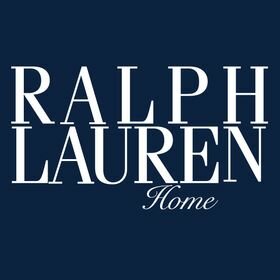 Ralph Lauren Behang Papier Collectie
U weet als geen ander dat schoonheid en luxe in de details zitten. Verwen uw muren met het iconische behang van Ralph Lauren. En geef uw interieur net dat beetje extra. Vanzelfsprekend zijn de collecties van Ralph Lauren Behang collectie ook verkrijgbaar bij Luxury By Nature! Hieronder vindt u de collectie.
...


For 30 years, Ralph Lauren has cultivated the American dream into a global lifestyle. Whether it is a reflection of the New England Coast, Native American culture, or Hollywood glamour, the world of Ralph Lauren embodies an expression of a timeless style that is both recognized and coveted. The collections feature the finest materials and highest quality, creating luxurious products. These all possess the timeless style and exceptional quality which Ralph Lauren has come to represent.

Ralph Lauren Behang Bestellen?
De Ralph Lauren Signature Century Club behangpapier collectie en de Stripe Library zijn recente collectie van Ralph Lauren Home. Het behang uit deze boeken kunt u online bestellen. Evenals Signature Papers en Signature Papers 2.

Daarnaast helpen we u ook graag in onze winkel, waar u deze toonaangevende collectie kunt inkijken en bestellen.



Oude Ralph Lauren Behang Collecties
De andere Ralph Lauren behangcollecties gaan helaas uit collectie en worden niet langer meer geproduceerd. De volgende Ralph Lauren behang collecties zijn uit productie genomen:
Archival English Papers II
Family Places
Haberdashery
Textures III
Als Ralph Lauren behang dealer kunnen wij natuurlijk wel voor u kijken of behang van een van bovenstaande collectie nog op voorraad is. Dan bestellen we het graag voor u.
Contact
Heeft u vragen? Komt u gerust eens langs in onze behangwinkel op Amsterdam Ijburg. Wij zijn ieder vrijdag, zaterdag en zondag open. Zoat u op uw gemak door de collectie kunt bladeren. En we u hier over kunnen adviseren.


Wij zijn Ralph Lauren behang en stoffen dealer en helpen u graag verder in onze winkel.