Behang /
Phillip Jeffries Behang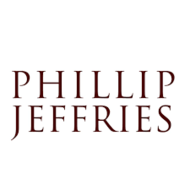 Phillip Jeffries Behang Collecties

Phillip Jeffries behang vindt u vanzelfsprekend hier, bij Luxury By Nature. De collecties Phillip Jeffries behangpapier is wereldberoemd in binnen en buitenland.



Phillip Jeffries behang kopen

In onze behangwinkel te Amsterdam hebben we een uitgebreide collectie van behangstalen. Zodat u de verschillende dessins in het echt kunt bekijken. Wilt u Philip Jeffries behang kopen, dan kunt u vanzelfsprekend ook in onze behangwinkel terecht. Als u de maten van uw muur naar onze winkel meeneemt (hoogte en breedte), dan kunnen we meteen voor u uitrekenen hoeveel u nodig hebt.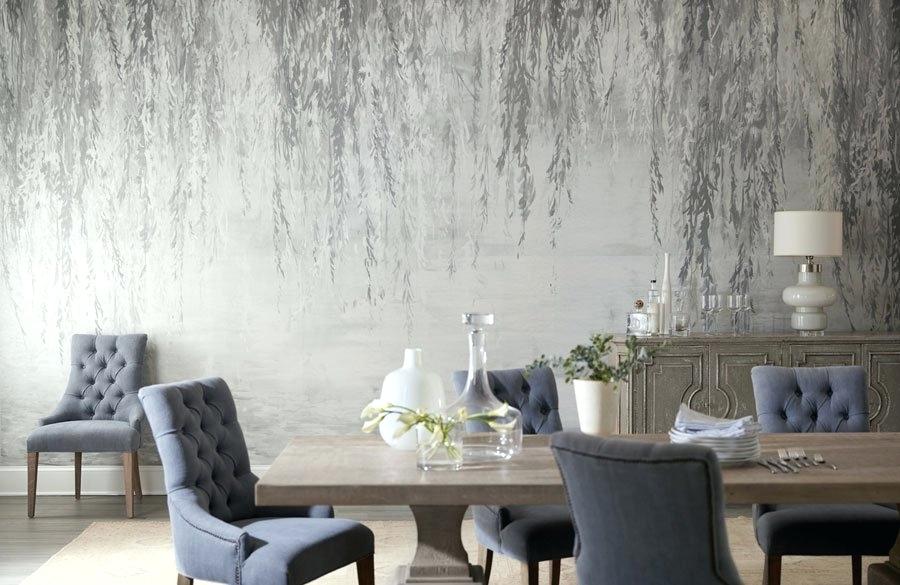 Phillip Jeffries Behangpapier

Phillip Jeffries behangpapier (of muurbekleding, zoals men ook wel eens schrijft) is een toonaangevend Amerikaans bedrijf dat al meer dan 30 jaar het mooiste handgemaakte behang maakt van veelal natuurlijke materialen.

Phillip Jeffries heeft meer dan 1000 soorten behang gemaakt van kurk, zijde, hennep, gewoven papier, raffia en grasscloth in natuurlijke en funky kleuren. Sommige zelfs met een metallic finish.

Aanvullend kunt u bij dit toonaagevende bedrijf terecht voor variaties gemaakt in vinyl. Deze hebben een natuurlijke uitstraling en zijn erg sterk. Om die reden ook goed toe te passen in ruimtes waar de muren wel eens moeten worden schoongemaakt of iets tegenaan wordt gezet.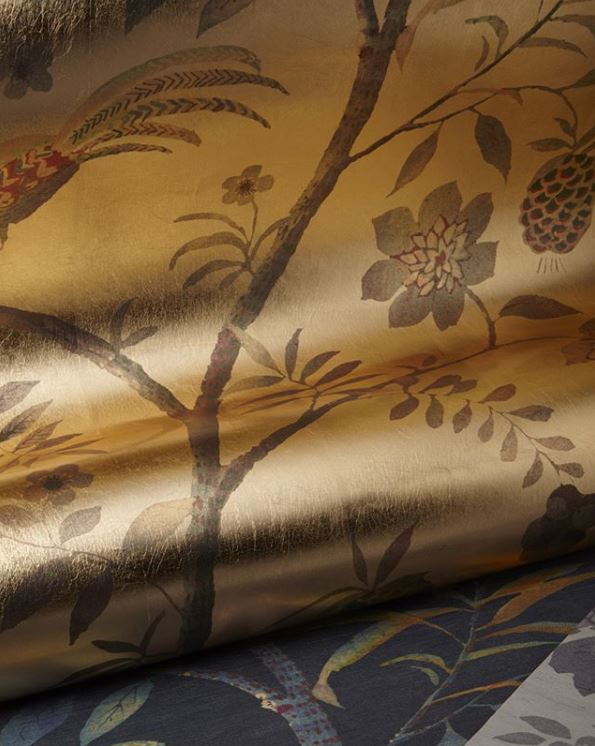 Daarnaast zijn er ook varianten en collecties speciaal voor publieke ruimtes. Het Philip Jeffries contract behang is zeer geschikt om toe te passen in publieke ruimtes als een kantoor, winkel, spa, gangen, restaurant, bar, keuken, sportschool en wachtruimte. Als officiële Phillip Jeffries dealer kunnen wij al het behang leveren.

Collecties zojuist gelanceerd en nieuw in 2019

De volgende collectie zijn nieuw uitgebracht in 2019 en de mooiste uit de serie zijn inmiddels ook te bekijken in onze behangwinkel.
CHINOIS OUR WAY II, EMPRESS, FLIGHT, FRETWORK, FUJI WEAVE, CHINOIS OUR WAY II, EMPRESS, FLIGHT, FRETWORK, FUJI WEAVE, SCORCHED, SIDE STEPPED, SILK HALL, SOHO HEMP II, TOTALLY TATAMI, VINYL GATEWAY, VINYL GREAT WALL, VINYL HUSK, VINYL KIMONO SILK, VINYL SHINE ON, BOHEMIA, BOUCLE LANE, CHATEAU LINEN, EXTRA FINE ARROWROOT, FLOORED, FLORENCIA, KENSINGTON, PALAZZO, PASSAGES, PATHWAYS, ETHEREAL, ALIGNED, COMMON THREADS, METALUXE II, GLAM GRASS II, BELGIAN LINEN II, DIAMOND WEAVE II.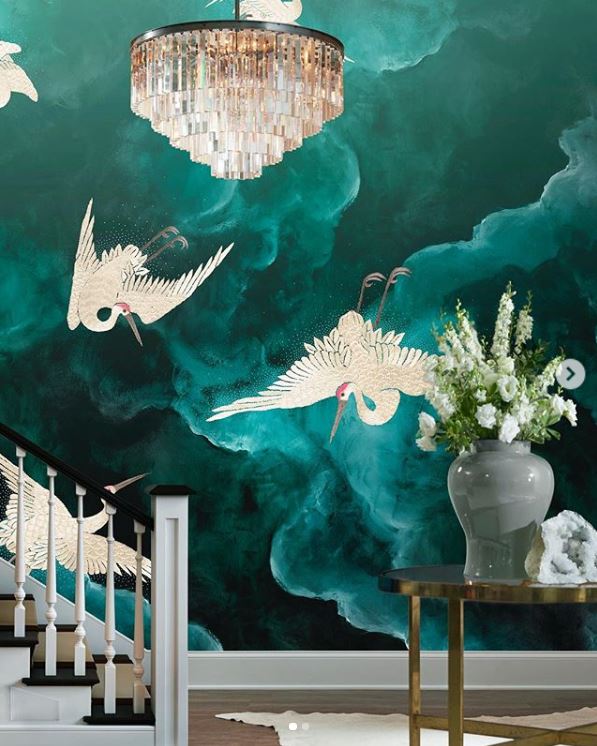 Collecties Te Bekijken In Onze Behangwinkel

Phillip Jeffries kent verschillende collecties, die u in onze winkel kunt bekijken. We zetten ze graag voor u op een rijtje.

Phillip Jeffries Project Behang in Vinyl
Vinly Galvanized
Vinyl Grassland
Vinyl Meadow
Vinyl Square Dance
Vinyl Silky Strings
Vinyl Woven Sisal
Vinyl Silk & Abaca
Vinyl Seaside Linen
Vinyl Reeds
Mirror Mirror (behang met een dessin van verweerde spiegel)
Vinyl Ostrich (struisvogelleer behang in vinyl)
Vinyl Manila Hemp & Glam Grass
Vinyl Maldives Weaves
Vinyl Madagascar Raffia
Vinyl Lacquered (op aanvraag te bekijken)
Vinyl Harvest
Vinyl Iberian Linen
Vinyl Glam Grass
Vinyl Glam Grass II
Gilded age (op aanvraag)
Vinyl Chambray
Vinyl Belgian Linen
Vinyl Belgian Linen II
Vinyl Basketry
Vinyl Abaca
Vinyl Grass Roots
Vinyl Solstice Silk
Vinyl Snakeskin
Vinyl Tweed
Vinyl Against The Grain
Vinyl Luxe Leathers
Max's Metallic Raffia
Vinyl Metalworks


Phillip Jeffries House of Naturals Behang Collectie
Arrowroot Revival
Enchanted Woods
Epi Leather
Husk
Isles of Raffia
Juicy Jute
Manilla Hemp
Shoreline Grass
Soho Hemp
Saint Germain Hemp II
St. Barts Serenity
Walls of Fez
Max's Metallic Raffia
Bermuda Hemp II
Cracked Cork
Wabi Sabi Walls
Skyscapes


Digital Murals:
Heirloom
Arboretum
Beyond
Bloom
Blossom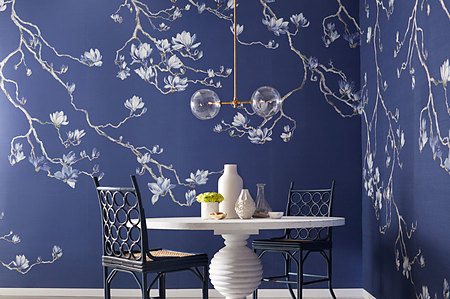 Blur
Fade
Havana
Serenity
Smoke
Wish


Prints Collectie:
Agate
Eiffel
Ellie's View
Ethereal
Imperial Gates
Jack's Jungle
Kantha
Lattice
Pena Palace
Tapestries
Tulu Cloth
Union Square


Seamless Naturals:
Western Weave
Marfa Weave
Chromatic
Origin Waves
Zebra Grass II
All Wounded Up
Cabana Weave
Chevron Chic II
Costal Weaves
Longitude
Maladives Weaves
Mystic Weaves
Quilted Weave
Riviera Weave
Sevilla Weaves
Borderline
Woven Wicker


Tailored Walls Collectie:
Abaca Harvest
Dakota Linen
Gaucho Cloth
Love it Linen
Nantucket Yarns & Cloth
Seaside Linen
Suede Lounge
Sunset Silk
Abaca Breeze
Amalfi & Como Silk II
Brushstroke Silk
Calypso Linen
Champs-Élysées
Fringed
Handira Cloth
Herringbone II
Horsehair
Latitude Silk
Malibu Knits
Sateen
Saville Suiting
Silk & Abaca II
Solstice Silk
Stardust Silk
Suit Yourself
Tailored Linens II
Velvet Walls
Watermark
Common Threads


Specials: Artisans Guild
Woven Wood
It's Riveting
Metaluxe
Metaluxe II
Coffered Wood
Against The Grain
Parthenon
Nailed It
Concrete Washi
Marbleous
Reflections
Tidal Stripe
Urban Views
Yacht Club
Shagreen Bloc
Kinship
Lilies
Aligned


Phillip Jeffries behang en muurbekleding kunt u hier kopen.