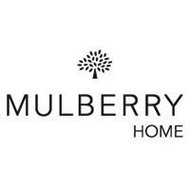 Mulberry Home Bohemian Behang Collectie
Mulberry Home Bohemian behang papier is een prachtige collectie geinspireerd op het rijke Britse erfgoed en historie, met haar bijzondere bijzondere en herkenbare patronen en dessins.
...


Reflecting the gorgeous colours and designs of the related fabric collection, these unique and distinctive wallpapers represent the ultimate in Bohemian charm, creating a spirit of real individuality.

The important move to digitally printed wallpaper provides more definition and clarity to very intricate patterns, whilst giving greater scope for scale and an infinite degree of colour flexibility. Two of these magnificent new designs, 'Mulberry China' with its
extraordinary variety of imagery, and the rich saturated colour of 'Lomond' enhanced by an iridescent sheen, demonstrates the endless possibilities of this medium.

A soft burnished lustre has been added to the conventionally printed papers such as the striking 'Torridon', showing stags and does in a fantasy highland scene, the fascinating old maps of 'Bohemian Travels' and the very versatile 'Bohemian Texture'. Providing exciting contrasts are the amazingly realistic 'Vintage Leather' paper and the rustic 'Wood Panel'.

The differing but harmonious colours and moods of this inspired collection combine together with Mulberry Home fabrics to produce original and stimulating interiors.
Engels Behang Bohemian Wallpapers Dessins
De volgende patronen maken deel uit van de Engelse Behang collectie Mulberry Home Bohemian behang collectie: Mulberry Ancient Tartan, Torridon, Vintage Leather, Family Silver, Wood Panel, Mulberry China, Bohemian Texture, Lomond en Bohemian Travels.
Mulberry Home Bohemian Behang papier ontdekt u bij ons online en in de winkel.