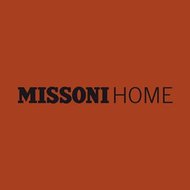 Missoni Home Behang Papier Collectie


Missoni Home behang papier Collectie 1 is een prachtige behang collectie die in het interieur van de Missoni Home liefhebber natuurlijk niet mag ontbreken! De dessins zijn de perfecte aanvulling op uw interieur en beslaat uiteenlopende dessins die zo kenmerkend zijn voor dit prachtige internationale merk.
...
Missoni Wallcovering
Wallcoverings01 MissoniHome è una collezione che completa la già ampia e storica offerta di MissoniHome - con una moltitudine di colorate e dedicate proposte per decorare le pareti degli interior.

Wallcoverings01 MissoniHome is a collection that completes Missoni Home's already broad and historic line - with a multitude of colorful proposals dedicated to interior wall decoration. At last, walls dress themselves in Wallcoverings MissoniHome!
Missoni Home Behang ontdekt u hier.