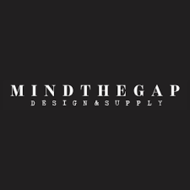 MIND THE GAP Behang Collectables

MIND THE GAP Behang Wallpaper Collectables is een innoverende uiteenlopende collectie. De behangcollectie is zeer breed en bestaat o.a. uit dessins van olifanten, flamingo's, kraanvogels, bloemen, koraal, geometrische vormen, marmer en palmbladeren.

Na het succes van de vorige collecties is er nu een behangcollectie uitgebracht genaamd MIND THE GAP Collectables. Er zijn maar prachtige nieuwe thema's ontwerpen met diverse invloeden! Een van de invloeden is de onderwaterwereld, vissen, koraal, de oceaan zijn allemaal terug te vinden in de collectie. Ook geometrische vormen en abstractie zijn terug te vinden in de collectie. Tevens is er ook een moderne verzameling in de collectie te vinden, afgeleid uit het Art Deco tijdperk. Als u nog niet onder de indruk bent zijn er ook nog eens fantastische ontwerpen te vinden met een pop-art tintje.
Out Of The Box Behang
Het MIND THE GAP Behang Collectables is opvallend en origineel en geeft direct een statement aan uw interieur. Er zitten ook genoeg leuke behangen tussen voor de kinderkamer. De collectie is zeer uiteenlopend maar de rode lijn is 'out of the box'. Behang met een artistieke twist, rijk aan details en met hoogwaardige afwerking. Ook perfect toe te passen in winkels, horeca gelegenheden of in de kinderkamer.


...
MIND THE GAP behang Collectables ontdekt u online of in de behangwinkel.