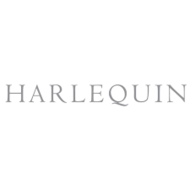 Harlequin Tresillo Behang Collectie
...
Ontdek Behangpapier Harlequin Tresillo Hier!

De collectie Harlequin Tresillo is a modern collection of soft, geometric motifs, subtle but statement patterns and effortless organic designs that have been inspired by global finds and international style.

Vibrant and uplifting, the collection has an effortless flow that reflects its name: 'Tresillo' is a type of rhythm in Cuba and represents the free-spirited essence of Latin America, its dance, music, climate, people and lifestyle resonates throughout the collection.

The wallcovering collection compiles a core range of ten embossed, vinyl wallcoverings which replicate a number of natural effects, including rope, raffia, bubbles, linen, tweed, crepe and canvas, which emphasise the motifs such as drying plaster, dragged brushstrokes, frescoes and deconstructed-looking chevron stripes. With their strong emphasis on colour and pattern, Tresillo will enliven and invigorate any interior scheme.

Dessins Uit De Collectie Behangpapier Harlequin Tresillo

De volgende dessins maken deel uit van de collectie Tresillo behangpapier: Azul, Capas, Circulo, Lienzo, Oralia, Quadro, Tilapa, Tresillo, Utto en Yeso.
Behang Harlequin Tresillo ontdekt u hier.