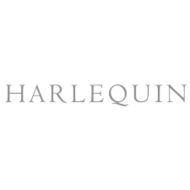 Harlequin Callista Behang Collectie

De collectie Harlequin Callista behang is ontworpen door de Engelse ontwerpster Clarissa Hulse. 'Callista' betekent in het oud Grieks 'het mooiste'. En het behangpapier combineert perfect met de bijbehorende stoffencollectie uit deze serie.
...
Ontdek de collectie behang Harlequin Callista hier!

De volgende dessins maken deel uit van de collectie Callista:
Hortelano, Angeliki, Espinillo, Filix, Harmonia, Kalamia en Meadow Grass.

Achtergrondinformatie over de Callista behangpapier collectie van Harlequin


Harlequin presenteert trots Callista by Clarissa Hulse, een prachtig eerbetoon aan kleur en motief.

De samenwerking tussen Harlequin en Clarissa Hulse begon in 2011 met de productie van Kallianthi, een onmiddellijk succes en nog steeds een populaire collectie.

Het is dan ook geen verrassing dat ze weer met ons heeft samengewerkt aan een nieuwe, verrukkelijke serie stoffen en wandbekledingen.

Clarissa laat zich inspireren door gevarieerde invloeden, waaronder haar eigen blijvende passie voor planten, bloemen en landschappen die ontstond tijdens lange wandelingen over het platteland, een nomadische jeugd en haar half Griekse afkomst.

Voor Callista, dat 'mooist' betekent in Oudgrieks, heeft ze een verleidelijke, betoverende collectie geweven stoffen, bedrukte zijde en behang ontworpen die Clarissa's kenmerkende stijl adembenemend mooi weergeven: moderne botanische motieven in intense kleuren.

For Callista, which means 'most beautiful' in Ancient Greek, we have created an enticing and entrancing collection of wallpaper, woven fabrics and printed silks.
The delightful wallpaper collection makes an impact both individually and when used in conjunction with the beautiful fabrics. Clarissa's love for colour is reflected in the Callista collection, where rich emerald, moss and forest greens are introduced to complement her trademark shades of kingfisher, neon pink, paprika, slate, turmeric and zinc.

Hortelano: A stunning wallpaper panel, featuring whimsical goose-grass stems rising up the design, with the three statement colourways|lightening as the design reaches full height.

Espinillo: The enchanting wallpaper features acacia leaves printed in four colourways onto a moody, fashion-forward background; two colourways are further embellished with shimmering, textured metallic leaves.

Filix: The exquisite wallpaper design features tessellating ferns leaves in a range of five subtle and sophisticated colourways, pressed onto a natural-toned background.

Harmonia: Eye-catching, moody hues, shading dark to light: the colours appear to dissolve into one another, their watery lines creating a horizon-like, striped effect within the wallpaper.

Kalamia: Sophisticated spindly reeds against a natural, moody landscape in four confident, trend-led colourways and printed onto a subtly textured wallpaper ground.

Meadow Grass: A signature Clarissa Hulse design featuring layers of swaying Wiltshire meadow grasses printed onto wallpaper, in bold bright colours on eye-catching, contrasting backgrounds.

Harlequin Callista behang collectie ontdekt u hier.