Behang /
GP & J Baker Behang Collecties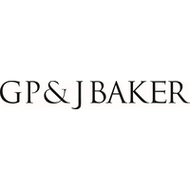 GP & J Baker Behang Collecties


GP & J Baker behang ontdekt u bij ons online en in de winkel. GP & J Baker Behang is hofleverancier sinds 1982 van het Britse koningshuis. GP & J Baker heeft een internationale reputatie voor het leveren van prachtige stoffen en wandbekleding waarbij kwaliteit en creatieve innovatie hoog in het vaandel staat. Het bedrijf is in 1884 opgericht door twee ondernemende broers. In de huidige collectie zijn verbluffende vertalingen van ontwerpen uit het archief te vinden zoals speciale signature prints, weefsels en borduurwerken. GP & J Baker geeft een unieke en stijlvolle sfeer aan zowel traditionele klassieke interieurs als moderne interieurs.
...
GP & J Baker Behang


GP & J Baker behang heeft enkele van zijn mooiste en iconische ontwerpen genomen en deze op creatieve wijze vertaald in een prachtige collectie wandbekleding. Het nieuwe kleurenpalet varieert van licht en subtiel tot glorieuze diepere tinten, waardoor deze oogverblindende collectie perfect is voor een modern interieur. Schitterende ontwerpen zijn onder meer prachtige Chinoiserie-patronen en een opvallende, gestileerde bloem die de Art Deco-periode reflecteert, de klassieke paisley print en nog veel meer.
Today, GP & J Baker behangpapier continues to grow its reputation as one of the world's innovators of fabric design. The largest and most comprehensive showroom in Chelsea Harbour's Design Centre showcases fabrics, wallcoverings, furniture and trimmings from GP & J Baker and its related brands, Threads and Baker Lifestyle, as well as Kravet, Lee Jofa, Brunschwig & Fils. In addition, the company also produces luxury fabrics, wallpapers and accessories under licence for Mulberry Home behang. A second beautiful showroom in the 'Design Street' of Paris, rue du Mail, also carries these outstanding brands.
Our motivated teams of professionals are passionate about their various roles enabling them to deliver an exceptional level of day to day customer service. Orders are delivered swiftly and in optimum condition by our efficient packing and dispatching department.
In addition, our specialist designers can undertake specific bespoke projects, whether this involves adapting an already existing product and design, or developing individual commissions to fulfill a particular brief.
GP & J Baker has been the proud holder of Her Majesty The Queen's Royal Warrant since 1982 in recognition of the supply of GP & J Baker fabrics and wallcoverings to the Royal household.
The history of the Royal Warrant can be traced back to medieval times when competition for Royal favour was intense and the Monarch had the pick of the best tradespeople. By the 15th century, the Lord Chamberlain, as head of the Royal Household, formally appointed tradespeople and in the 18th century, tradesmen began displaying the Royal Arms on their premises and stationery – a practice that continues to this day.
GP & J Baker Behang, hier verkrijgbaar.