Behang /
Farrow and Ball Behang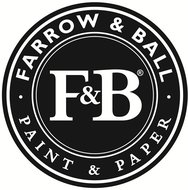 Farrow And Ball Behang papier Collectie

Farrow and Ball behang papier vindt u vanzelfsprekend online en in onze behangwinkel te Amsterdam IJburg. We laten u graag kennismaken met deze unieke collectie die al heel wat jaren terug gaat in de tijd.

Dit Britse ambachtelijke verf- en behangpapier merk heeft een rijke historie. En het leuke is, dat het Farrow & Ball behang nog steeds op dezelfde ambachtelijke manier vervaardigd wordt als destijds, in 1946. Nog steeds wordt de traditionele blokdrukmethode in combinatie met de authentieke Farrow & Ball verf gebruikt.
Achtergrondinformatie over Farrow & Ball
It all started in Dorset, back in 1946, with local pioneers John Farrow and Richard Ball. Farrow was a trained chemist who worked for Ireland's Agnew Paints during the Second World War, while Ball was an engineer who survived capture as a prisoner of war.
They met at a local clay pit and together shared a passion for making rich colours to original formulations using only the finest ingredients.
The pair built their first factory in Verwood, Dorset, and went on to supply paint for the Ford Motor Company, Raleigh Bicycles, the Admiralty and the War Office.
As the 1960s came to an end, John Farrow and Richard Ball sold their growing business to Norman Chappell. But soon after, a devastating fire destroyed much of the original factory.
And so, Farrow & Ball paint and wallcovering moved to its current home near Wimborne where we've crafted our paint and wallpaper ever since.
In the 1970s and 1980s, at a time when many began creating acrylic paints with fewer pigments and with added plastics, Farrow & Ball upheld its original recipes and age-old methods. Out of the limelight in rural Dorset we proudly retained our traditional identity.
Farrow & Ball behang en verf is famous for its edited palette of 132 eco friendly paint colours, each with its own unique story and name - from Dead Salmon to Elephant's Breath there's a colour for everyone. All our paints are produced using high quality naturally occurring pigments and resins giving them unmatched depth and allure.
Our range of 46 wallpaper designs, available in over 900 different colourways allows customers to add striking pattern and subtle texture to their homes. All our designs, from damasks to stripes, are produced by traditional printing methods and use Farrow & Ball eco friendly paint allowing perfect continuity between our paints and papers.
Farrow & Ball is a manufacturer and retailer of premium paints and hand crafted wallpapers and is one of a few remaining manufacturers to make all of the paint and wallpaper sold under its name. From small beginnings we've grown into a global brand with a large following of customers, all of whom appreciate the unique 'Farrow & Ball look'.
Farrow & Ball Behang Bestellen?

In onze winkel in Amsterdam kunt u nu terecht voor het bekijken van de behangcollectie. Vanzelfsprekend kunt u ook het Farrow & Ball behang bestellen.

Het bestellen van dit unieke behang kan overigens ook online. We helpen u graag.
Farrow and Ball behang, hier verkrijgbaar!