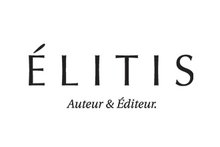 Elitis Eclat Behang Papier Collectie

De nieuwe Elitis Eclat behang papier collectie staat voor pure luxe voor het interieur. Het behang uit deze collectie is gemaakt van natuurlijke materialen als schelp (parelmoer), kurk, abaca vezels (vergelijkbaar met geweven raffia behang), metaaldraad en bacnoc. Baknoc is de 2e laag van een boom, wat zich bevindt direct achter de bast.

De materialen worden in kleurbaden gelegd, om vervolgens geweven of reep voor reep in het gewenste patroon te leggen. Een arbeidsintensief werk, maar met een schitterend resultaat.

Elitis Behang bestellen?
Wilt u behang uit deze collectie bestellen? Dat kan. Op de website van Elitis vindt u een overzicht van alle beschikbare Eclat behangpatronen en varianten.

Als Elitis behang dealer kunnen wij dit behang voor u bestellen. Neem vrijblijvend contact met ons op.
Liever dit beang in het echt zien? Vraag een staal aan, omdat het boek op dit moment niet in de showroom aanwezig is.

...


Let op: Dit behang is met de hand gemaakt van natuurlijke materialen, waardoor iedere rol behang weer net even anders is. Hierdoor ontstaan er automatisch lichte afwijkingen in kleur en patroon. Dat unieke karakter maakt dit behang zo bijzonder.

Wij adviseren u om voor het Elitis Robinson behang gebruik te maken van een professionele behanger.



Over De Collectie
After the gold fever, a weathered dust that settles on surfaces in the wind remains. All evoque lightness and the refinement of places that have a history ... The poetry of luxury. Mother of pearl, cork and metal announce splendor and magnificence, where each fragment is a sparkle. Ultimate sanctuary for luxury and design's authenticity, handmade creation is the space where everything is conceivable. Neither time nor difficulty matter.
Wallcoverings : Mother-of-pearl, cork, metal, abaca, bacnoc*, just like cut diamonds, give off their natural and wild origin. The ancestral culture and the skill of the craftsmen unveil their modernity. All our references are non-woven backed for easy hanging.

*RM 880 : 16% metal 84% Bacnoc (first layer of the tree trunk after the bark)

De Elitis Eclat behanginstructies vindt u hier.