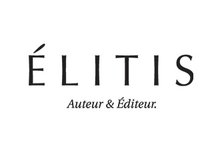 ELITIS Controvento Behang Papier Collectie


De collectie ELITIS Controvento behang papier vindt u hier.

Dessins die deel uitmaken van deze collectie zijn Matera, Lecce, Sorrente en Positano.

Wij zijn officieel ELITIS dealer in behang en stoffen te Amsterdam en adviseren u graag deze bijzondere wandbekleding.
...
ELITIS Controvento behang, Proef Italië

Trunks rock in nets and dreamy shores pass quickly before our eyes. The azure of the coastline is guarded by the summits, bays and coves nestled deep in the valleys. The railway line clings to the reliefs, marking its stop at the foot of the perched villages. Controvento sings the sweet melody of the Italian Riviera.

De ELITIS Controvento behang papier, ontdek het hier!