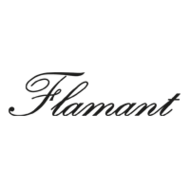 Flamant Behang Les Unis Linen (ARTE)

Flamant behang Les Unis Linen is zeer veelzijdig en biedt in zowel klassieke als in moderne interieurs uitgebreide mogelijkheden.

Flamant Les Unis Linen is geïnspireerd op de tijdloze look van linnen, een materiaal dat al decennialang onze interieurs verrijkt. Deze muurbekleding is zo warm en aaibaar als linnen, met dezelfde natuurlijke uitstraling. En net als linnen is ze bijzonder duurzaam en luchtdoorlatend, zodat de muur blijft ademen.

Flamant Behang Onderverdeeld in 4 Handige Kleurgroepen
Het collectie is met 75 kleuren zeer gevarieerd. Voor uw gemak hebben we de kleuren onderverdeeld in 4 kleurgroepen.
Klik op een van onderstaande linkjes voor een handig overzicht:

...
Flamant Les Unis behang


Zoals de Flamant Les Unis Linen al doet vermoeden, bestaat deze hele collectie uit uni's. De kracht zit 'm in het kleurenpalet: dat omvat maar liefst 75 prachtige kleuren, die onderling eindeloos te combineren zijn.

Voor de samenstelling van dit palet lieten de ARTE- en Flamant designers zich inspireren door het heerlijke buitenleven. Van zachte aardetinten over frisse groene en blauwe tonen tot intense nazomerkleuren: allemaal vindt u ze terug in deze collectie.


Flamant is zonder enige twijfel de grondlegger van de landelijke stijl. Het Belgische merk zette deze look wereldwijd op de kaart. Ook de Flamant behangcollecties zijn intussen een vaste waarde. Binnen het ruime assortiment van Arte nemen ze een belangrijke plaats in. Deze familie van vliesbehang is al jaren gekend voor haar uitstekende kwaliteit en design. De producten zijn ruim toepasbaar en het aanbod wordt voortdurend vernieuwd en uitgebreid.


Flamant behang heeft in de afgelopen jaren de harten van veel liefhebbers weten te bekoren. Het behang is een evergreen geworden en intussen ontdekken ook steeds meer jonge, nieuwe mensen de mogelijkheden en de elegantie van deze lijn. Met het uitbreiden van het productaanbod groeit ook het aantal liefhebbers van de Flamant stijl wereldwijd.


Combineer Effen Flamant Behang met een Flamant Patroon

Met de collecties Flamant Les Unis en Flamant Les Rayures (streepbehang collectie) werd eerder al de basis gelegd voor een tijdloze reeks behang in de vernieuwde, eigentijdse stijl. Het aanbod wordt nu uitgebreid met de collecties Caractère en Les Mémoires. Samen zijn deze twee goed voor 17 prachtige dessins, die perfect aansluiten bij de huidige trends en prima te combineren zijn met de gekende uni's en strepen.

Voor wie van decoreren houdt, is er namelijk goed nieuws: tekeningen en prints zijn nu helemaal in. De dessins in deze twee nieuwe collecties passen precies in de huidige trends. Naast de ruim toepasbare, klassiekere tekeningen als strepen en ruiten, omvatten ze een hele reeks actuele designs. Van jungle prints tot Oosterse vazen, met deze collecties kan je elke richting uit.

Flamant Wallcovering, Here Available

Flamant is without any doubt the trendsetter of the rustic style. This Belgian brand has brought this look to the attention of the world. The Flamant wallpaper collections have now been recognised for their style and value. They are an important part of the extensive Arte range.

This family of non-woven wallpaper has been well known for years for its excellent quality and design. The products can be used in a wide range of applications and the range is continuously updated and extended. This is one of the reasons why Flamant wallpaper by Arte is an easy product to sell and an indispensable addition to your product range.

Flamant behang Les Unis vindt u hier!