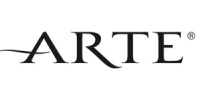 ARTE Shalimar Behang

ARTE Shalimar Behang collectie heeft een oriëntaals tintje en dankt haar naam aan de bekende tuinen van Shalimar, gelegen in de buurt van Lahore (Pakistan). Geniet met deze behangpapier collectie van subtiele Arabische en Perzische invloeden. Denk aan paisley motieven, bloem motieven, delicate moiré effecten en vervaagde strepen. Hier en daar verrijkt met fijne fonkelende glazen korrels of stof.
...


ARTE Shalimar Behang
Like the gardens of Shalimar, near Lahore (Pakistan), the wallcovering collection Shalimar of ARTE took inspiration from the fusion of arab and persian influences. As a substrate for these wallcoverings, ARTE has chosen rayon warps, twined in a subtle way, thus creating a weave effect. The yarns on non-woven backing are available either plain, in a wide range of colours, or printed with ornamental motifs of oriental influence, floral designs, delicate moiré effects, faded stripes.
Some references in the collection are nonwoven based wallcoverings covered with glass pearls, adding lustre to the colours of the textile wallcoverings, and increasing the precious and luxurious look of the collection.
The wide range of colours clearly refers to Moghol art, sublimated by persian red, curcuma yellow, arab blue, ottoman turquoise. The collection Shalimar will bring a touch of oriental luxury and refinement to your interior decoration.
ARTE Shalimar Behang ontdekt u bij ons online en in de winkel.