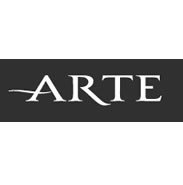 ARTE Belgian Linen Project Behang

ARTE Belgian Linen project behang heeft de look van Belgisch linnen, uitgevoerd in extra sterk vinyl. En daarmee is dit ARTE Belgian Linen contract behang zeer geschikt om toe te passen in winkels, horeca, publieke ruimtes, hotels, restaurants, kantoren, ziekenhuizen, lobby's, bejaardentehuizen, kinderdagverblijven en in de scheepsbouw of jachtbouw. De mogelijkheden zijn eindeloos. Overigens is dit behang ook toe te passen in keukens, de gang of trappenhuis voor de consument.

Arte Contract is een lijn van muurbekleding die speciaal voor de projectmarkt werd ontwikkeld. Deze luxueuze en uiterst duurzame vinyl voldoet aan de meest strikte technische vereisten, zoals brandveiligheid, stootvastheid en afwasbaarheid.

► Technische informatie

► Kleuren, materiaal en overige info

Let op: minimale afname 6 meter!
...
Arte Contract Wallcovering

Arte Contract is a wallcovering line especially developed for the contract market. The luxurious and extremely durable vinyl meets the most stringent technical requirements, such as fire resistance, shock resistance and washability.
In totaal bestaat deze collectie uit 32 kleuren, dus er zit altijd een kleur tussen die bij uw project past.
Wat dacht u bijvoorbeeld van de ARTE Belgian Linen 32060, 32061 en ARTE Belgian Linen 32062. Deze lichte tinten zijn extra populair.

Verwerking: banen middels dubbel doorsnijden verwerken (dubble cut)
Patroonherhaling (cm): vrij te plakken, stortend plakken
Materiaal: vinylbehang op osnabrück backing - muur inlijmen
Soort Lijm: Perfax lijm voor vinyl en textiel (osnabrück achterzijde)

De volgende artikelnummers maken deel (onder voorbehoud) uit van de collectie ARTE Belgian Linen contract behang:
32060, 32061, 32062, 32063, 32064, 32065, 32066, 32067, 32068, 32069, 32070, 32071, 32072, 32073, 32074, 32075, 32076, 32077, 32078, 32079, 32080, 67120, 67121, 67122, 67123, 67124, 67125, 67126, 67127, 67128, 67129 en 67130.

ARTE Belgian Linen Project behang is hier online te bestellen.