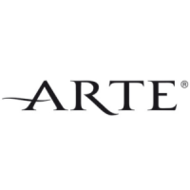 ARTE Ligna Behang Collectie


ARTE Ligna behang collectie staat bol van het hout behang met de dessins Wings, Axedo, Canopy, Hive, Hover, Roots en Scope. Behangpapier met diverse dessins gelijk hout fineer. Wij adviseren u graag.
...
Behangpapier ARTE Ligna: Hout Behang Geïnspireerd Op De Natuur

Voor veel ontwerpers fungeert het bos als een soort van schatkist, het is een onuitputtelijke bron van inspiratie, vol met unieke vormen en variaties. De ontwerpers van ARTE Ligna behang collectie hebben zich voor de Ligna behangpapier collectie ook laten inspireren door de bossen. Ligna is Latijns voor hout.

Van de kleinste dieren - de insecten - tot aan de vogels die scheren langs de boomtoppen: elk hebben ze hun eigen verhaal. Een verhaal dat tot leven komt in de dessins collectie ARTE Ligna: Wings, Axedo, Canopy, Hive, Hover, Roots en Scope. Stuk voor stuk behang met houtstructuur.

De collectie is in vele opzichten uniek. Behalve met unieke verfijnde houtstructuren, zijn ook de ontwerpen van de hout fineer patronen bijzonder. Deze zijn zo opgebouwd dat er bijna geen herhaling zichtbaar is. Wat het effect van 'natuurlijk materiaal' - hout behang - versterkt.



For the best designers, a forest is a treasure chest: it is a virtually infinite source of inspiration and fresh ideas. That applies to the designers of this collection, which is named Ligna - the Latin word for wood. From the tiniest creatures in the tallest trees to the birds that skim the treetops: every detail of the forest tells its own story. A story that comes to life in these wallcoverings.

The Ligna collection is absolutely unique. Not only because of the sophisticated wood structure, but also for the layout of the patterns. They are designed in a way that there is very little repetition in the pattern. It gives these wallcoverings a very natural effect, which you cannot compare with any other wallcovering.
ARTE Ligna behang collectie, hier verkrijgbaar.