Behang /
1838 Wallcoverings Behang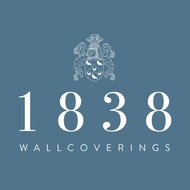 1838 Wallcoverings Behang


1838 Wallcoverings behang vindt u bij Luxury By Nature. Een schitterend 'nieuw' behang merk, dat zichzelf opnieuw heeft uitgevonden. Want 1838 in de naam 1838 Wallcoverings is afgeleid van het oprichtingsjaar.

In de collectie zitten elegante en klassieke dessins. Als ook dessins met een vleugje drama, waar u een statement mee kunt maken.

1838 Wallcoverings behangpapier bestaat uit een collectie van kwalitatief zeer hoogstaand vliesbehang vervaardigd met verschillende productietechnieken, zoals sur-flex printing, surface printing, digital printing en flock.
Achtergrondinformatie over het Engels behang 1838 Wallcoverings


With over 4 generations of experience in the traditional yet beautiful craft of surface printing, 1838 Wallcoverings provide a unique range of the finest quality wallpapers, manufactured at our factory in Lancashire. Steeped in history and a family owned business, 1838 Wallcoverings embrace and celebrate the artisan and highly skilled nature of surface printing techniques, which creates a beautiful hand-painted effect using chalky, water based, opaque inks.

All of our collections are designed with customers in mind. Each design is created to last, proving easy to hang (paste the wall) and are available in a range of designs, styles, colourways and coordinations to suit any taste.

1838 Wallcoverings are available nationally and internationally through a network of independent distributors.

History of Surface Printing

The surface print technique used in wallpaper manufacturing was a development of the principles of Calico printing, created in 1838 by Charles Potter in Darwen Lancashire where the damp conditions were ideal for calico printing.

The craft has changed little over time and the current 1838 collections have been printed on machines that date back over 100 years. In fact there are now only a handful of surface print machines left in the world.
De collectie behangpapier omvat op dit moment twee boeken. Te weten de Rosemore collectie. En de Avington collectie.
1838 Wallcoverings behang koopt u hier.